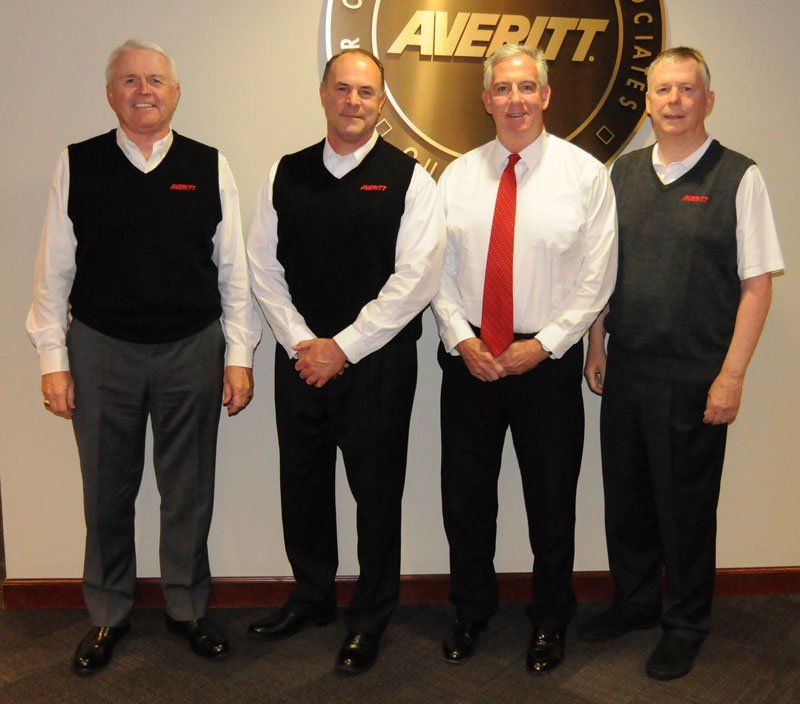 COOKEVILLE, Tenn. — Averitt Express recently promoted two associates to its executive team: Johnny Fields has been appointed to the position of executive vice president and chief financial officer, and Barry Blakely has been named as vice president of operations.
Fields joined Averitt in 1996 and has served in a wide variety of positions, including his most recent position of vice president of finance.
Blakely brings 31 years of leadership experience to this role, including positions in sales, as well as service center director and regional vice president of operations.
"While we are always proud of our past, we are even more excited about our future," said Averitt Chairman and Chief Executive Officer Gary Sasser. "As we move forward, we are extremely confident in Johnny and Barry. We are proud of their growth and advancement and for being the latest examples of our team's commitment to promote from within."
"Over the past few years we have taken some important steps to formalize and communicate our team's long-term plan for continued leadership. We are especially proud that the plan specifically expresses our promise to protect our culture of promoting from within. The promotions of Johnny and Barry are examples of our plan becoming a reality. As the need arises to fill future leadership positions, we will continue to make decisions to ensure the next generation of leaders genuinely represents our core values, culture, business strategy and commitment to control our own destiny," added Sasser.
About Averitt Express
Averitt Express is a leading provider of freight transportation and supply chain management with international reach to more than 100 countries. Averitt specializes in delivering customized transportation solutions that include cross-border, dedicated, expedited ground/air, intermodal COFC/TOFC, international ocean/air, local customization, less-than-truckload, PortSide®, retail solutions, temperature-controlled, transportation management, truckload (dry van, flatbed, brokerage) and warehousing services. Averitt's technology offerings include a full suite of web-based shipping tools, electronic data interchange (EDI), warehouse management systems (WMS), and transportation and operations management systems. Together, these services and technology solutions provide "The Power of One" to shippers, allowing them access to multiple transportation solutions from a single provider. For more information, call 1-800-AVERITT (283-7488) or visit AverittExpress.com.