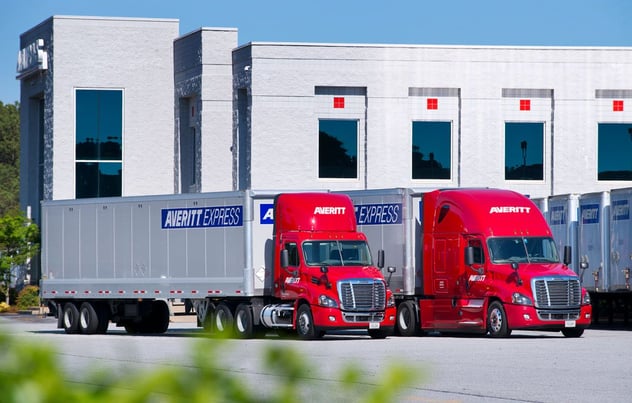 COOKEVILLE, Tenn. — In an effort to improve its ability to service the full load and customized transportation needs of shippers throughout North America, Averitt recently enhanced its multimodal offering.
Averitt's multimodal offering is the culmination of a strategic realignment of the company's full load and specialized services operations as well as the addition of new routing and data-driven technologies. With the aid of a designated logistics specialist, shippers can choose from a variety of full load and customized shipping services that are based on pricing, transit time and specific needs.
"Today's consumers are used to going online to view and compare different product and service options before they make a purchase," says Wayne Spain, Averitt's president and chief operating officer. "Now, we can offer up a similar experience when it comes to shopping for transportation and logistics services."
From the perspective of the customer, Averitt's multimodal capabilities aim to remove the barriers that have often separated the various modes and specialized transportation services within the industry. With just one point of contact and complete shipment visibility, the entire process from booking to tracking has been optimized.
"Our mission is to minimize the challenges that shippers face with managing their supply chain and logistics needs," Spain says. "This enhancement of our multimodal capabilities is another step forward in our larger effort to better serve our customers in the spirit of our slogan, 'one contact, one invoice, zero worries,' which we sum up as 'the power of one'."
About Averitt Express
Averitt Express is a leading provider of freight transportation and supply chain management with international reach to more than 100 countries. The company is a founding SmartWay℠ partner, and specializes in delivering customized transportation solutions that include cross-border, dedicated, expedited ground/air, intermodal COFC/TOFC, international ocean/air, local customization, less-than-truckload, PortSide®, retail solutions, temperature-controlled, transportation management, truckload (dry van, flatbed, brokerage) and warehousing services. Averitt's technology offerings include a full suite of web-based shipping tools, electronic data interchange (EDI), warehouse management systems (WMS), and transportation and operations management systems. Together, these services and technology solutions provide "The Power of One" to shippers, allowing them access to multiple transportation solutions from a single provider. For more information, call 1-800-AVERITT (283-7488) or visit AverittExpress.com.
###