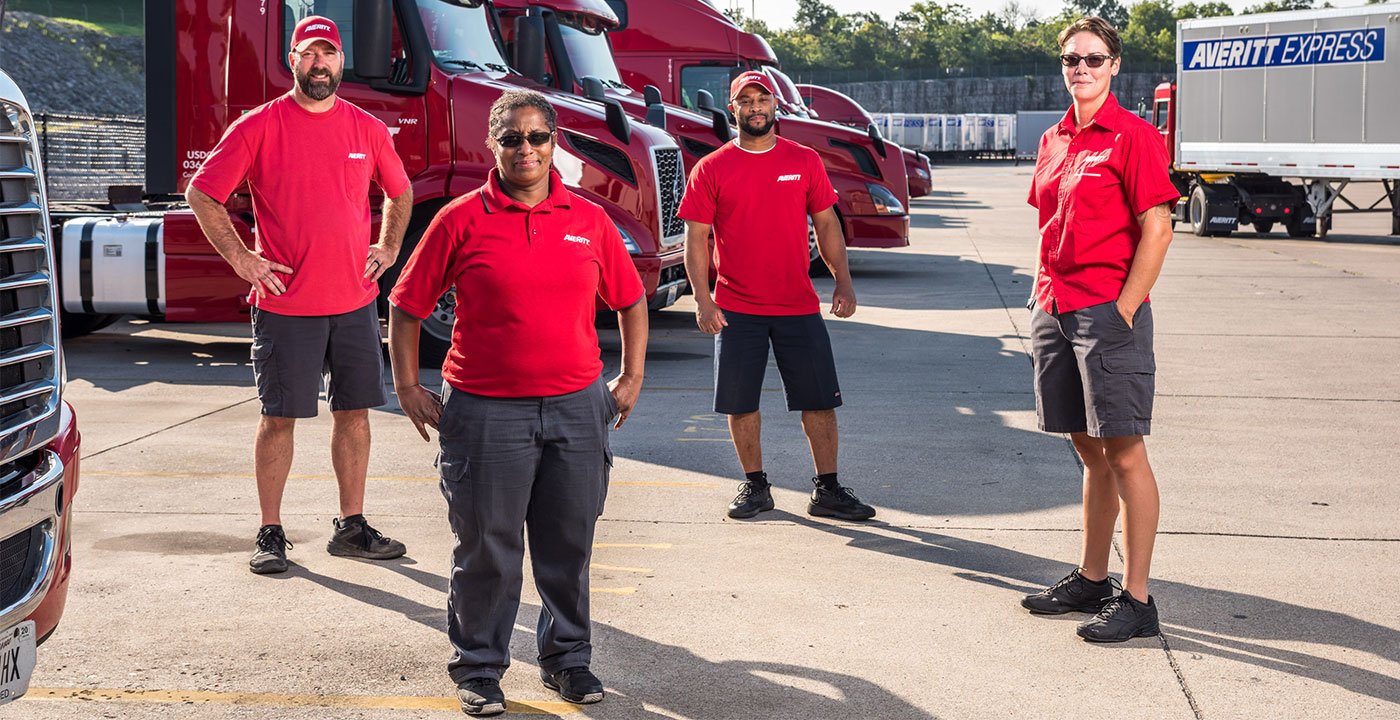 COOKEVILLE, Tenn. – As part of continuing efforts to show appreciation for its entire team, Averitt Express will celebrate Driver Appreciation Week (Sept. 13-19) with numerous events throughout its network.
These will include giveaways and other events during the week, as well as meals that are provided in a way that encourages social distancing. Additionally, there will be daily prize drawings for CB radios, wireless headsets, GPS units, gift cards, televisions, tables, iPads and more.
For the grand prize, five over-the-road drivers will have their names drawn to be assigned a brand-new Freightliner truck.
"This year has presented very unique challenges, and I'm incredibly proud of how our team has reacted, adapted and persevered," said Gary Sasser, Averitt's chairman and chief executive officer. "Because of the efforts of our entire team, we're well-positioned for success, and Driver Appreciation Week is a great opportunity to reaffirm how thankful we are for our associates."
Sasser adds that Driver Appreciation Week is just part of how the Averitt team shows appreciation for associates all year long.
"It's our commitment to what we call our 'Winner's Circle' – our philosophy of taking care of our customers and our associates and focusing on the future," Sasser says. "That gives us the opportunity to invest in new equipment and facilities, and most of all, to invest in our people with benefits, compensation and Profit Sharing. That's something we're very proud of. The sky's the limit on what we can accomplish for our customers, our associates and our future."
Also in honor of Driver Appreciation Week, Averitt produced a special video recognizing the importance of its associates.
About Averitt Express
Averitt Express is a leading provider of freight transportation and supply chain management with international reach to more than 100 countries. Averitt specializes in delivering customized transportation solutions that include cross-border, dedicated, expedited ground/air, intermodal COFC/TOFC, international ocean/air, local customization, less-than-truckload, PortSide®, retail solutions, temperature-controlled, transportation management, truckload (dry van, flatbed, brokerage) and warehousing services. Averitt's technology offerings include a full suite of web-based shipping tools, electronic data interchange (EDI), warehouse management systems (WMS), and transportation and operations management systems. Together, these services and technology solutions provide "The Power of One" to shippers, allowing them access to multiple transportation solutions from a single provider. For more information, call 1-800-AVERITT (283-7488) or visit AverittExpress.com.